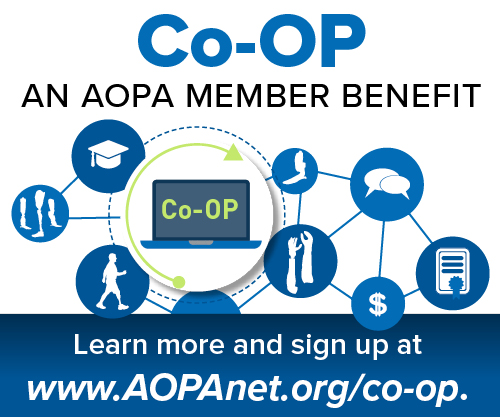 2018 Coding Pro
O&P's comprehensive guide to Medicare codes, reimbursement, and medical policies.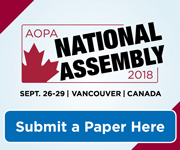 Events
February 26-27
Coding & Billing Seminar
Atlanta, GA
Learn more
March 7-8
AOPA Policy Forum
Washington DC
Learn more
March 14
Webinar: Medicare Coding Guidelines: MUEs, PTPs, PDAC, etc.
Register
April 30-May 1
Coding & Billing Seminar
San Antonio, TX
Learn more
September 26-29, 2018
2018 AOPA National Assembly
Vancouver, BC, Canada
Learn more
Search AOPA Members
Search online membership database
Company name, city, state or zip code.
O&P Product Finder
Search Opproductfinder.com's extensive products database