[wonderplugin_carousel id="1″]

THE AOPA NATIONAL ASSEMBLY
OCTOBER 7-10, 2015 ♦ SAN ANTONIO, TX
The Henry B. Gonzalez Convention Center
Register to attend the AOPA National Assembly, to be held October 7-10, 2015 at the Henry B. Gonzalez Convention Center in downtown San Antonio, Texas. The planning committee has been hard at work to create a unique educational experience for you.
Quick Links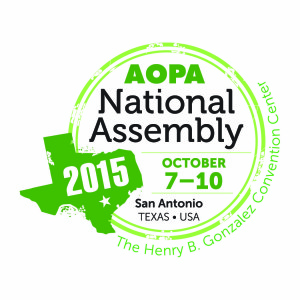 Don't miss the country's oldest and largest meeting for the orthotic, prosthetic and pedorthic profession.
5 concurrent sessions for Orthotists, Prosthetists, Pedorthists, Technicians, Business Owners and Managers
A 100,000 Sq. Ft exhibit hall packed with the latest products, services and technology
Spectacular General Sessions with inspiring Keynote presenters
The Best of the Best Thranhardt Clinical Presentations & Hamontree Business Series
Earn over 35 CE Credits
Partake in Fun Networking Events
Catch up with the Alumni Connection
Latest research and outcomes studies
Case studies and symposia
Latest regulatory rules and regulations
Learn from MDs, PhDs, Wound Care Specialists, Research Scientists, Attorney's Business Experts and Top-Notch Practitioners
Questions? Contact AOPA at 571-431-0876 or email at info@AOPAnet.org.
Don't forget to visit WillowWood in the Exhibit Hall!
[wonderplugin_carousel id="1″]