The 2023 AOPA National Assembly will be held September 6-9 in downtown Indianapolis, Indiana.
Attend
2,000+ members of the O&P community will come together on September 6-9, 2023 in Indianapolis, Indiana—Also known as the Crossroads of America.
Mark your calendar for the 106th AOPA National Assembly and make plans to join us at the JW Marriott and adjoining Indiana Convention Center.
The Assembly Planning Committee is hard at work making plans to bring you a stellar conference with cool networking events, top-notch education and renowned speakers.  They are partnering with the Indiana Center for Regenerative Medicine and Engineering at Indiana University to bring you experts in Wound Care related to residual limb health and diabetic ulcers.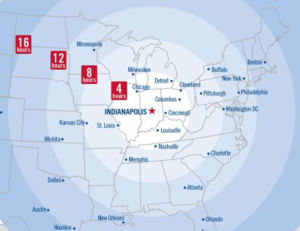 Why Indianapolis?
Getting there is easy!  Over 50% of the U.S. Population is within a day's drive of Indianapolis.   Five hours or less to Chicago, Columbus, Cincinnati, Cleveland, Louisville, Nashville, Milwaukee, St. Louis. For those traveling by air—
Over half of the country can fly to Indianapolis in 2.5 hour or less.
Indianapolis boasts of 41 nonstop destinations.
The airport is a short 15-minute drive from downtown.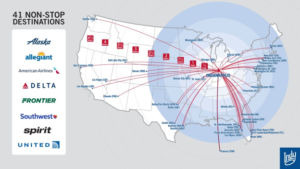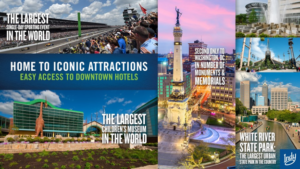 Experiences
Indy has attractions for all – racing, parks, museums and of course Sports.
Home to the Indy 500.
Indy is second only to Washington, DC in the number of monuments and memorials.
In the backyard of the JW Indy (AOPA's HQ hotel) is the White River State Park, a 250-acre urban park. It includes three museums, the Indianapolis Zoo, and the Indy Canal:

NCAA Hall of Champions
Indiana State Museum
Eitlejorg Museum, a museum dedicated to Native American history and art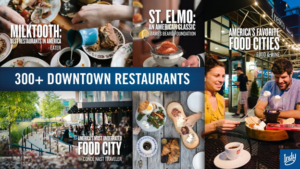 Dine Like a Local
There are over 300 restaurants within walking distance to the JW Indy and Indiana Convention Center, ranging in price points and offering cuisine options for all.
Food & Wine named Indy America's favorite food cities.
All within a vibrant, walkable downtown.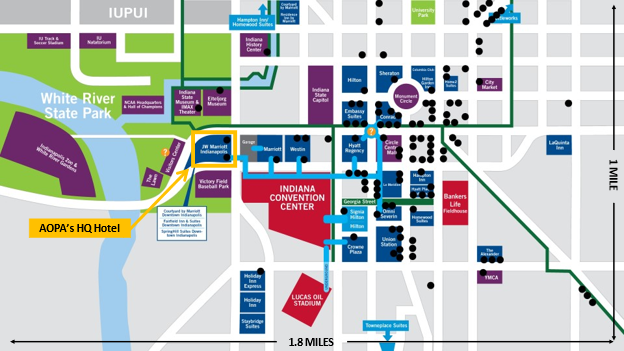 Need more convincing? Check out this video!
Exhibit
Join your customers and colleagues on September 6-9 at the JW Marriott and adjoining Indiana Convention Center (ICC).
About the Location: The ICC it is one of the country's premier convention spaces and received the Centers for Excellence award by EXHIBITOR Magazine in both 2021 and 2022.  The ICC is connected by enclosed walkways to Lucas Oil Stadium (Home of the Colts) and Gainbridge Fieldhouse (The Finest NBA Basketball Arena in the U.S. – Sports Business Journal). The center of these vibrant stadiums is Georgia Street, a three-block pedestrian promenade.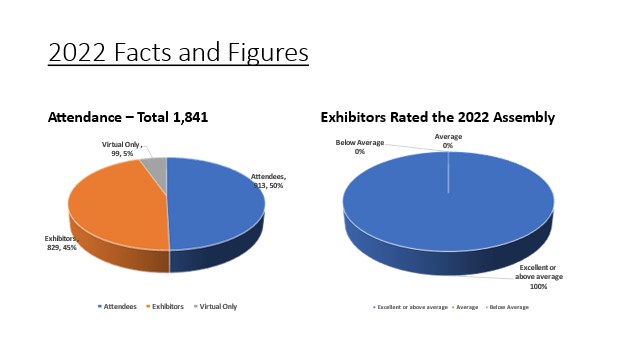 Why Exhibit: The AOPA National Assembly is the country's oldest and largest meeting for the orthotic, prosthetic, and pedorthic profession in the United States. Grow your customer base and introduce new products at this premier event by meeting with Facility Owners and decision-making practitioners.
Experience face-to-face time with existing customers to answer questions and build new relationships.
Enjoy sponsored networking opportunities, including an opening welcome reception in the exhibit hall.
Take advantage of fun traffic-building opportunities.
Attend education sessions to learn what's happening within the profession and how it affects suppliers and manufacturers.
Increase visibility for your company/organization in a targeted market.
Host a Manufacturers' Workshop or a Product Preview Theater (PPT).
Speak to AOPA coding experts to learn what's happening with U.S. government sponsored healthcare
Increase your exposure through a wide variety of advertising and sponsorship opportunities.
Take advantage of education sessions geared to exhibitors.
Much more!
Sign up — GoExpo Exhibit Portal: GoExpo is your one-stop shop to purchase exhibit space, manufacturers' workshops, product preview theater presentations (PPT) and sponsorship opportunities.  You will be able to see the exhibit floor plan in real time and select your exhibit space during the application process. Please note after the initial booking, you will need to access your GoExpo account with a login and password. To make things easy for you, we have created a Single Sign On Process (SSO), so your login and password for GoExpo will be the exact same login as your AOPA Connection (Membership Account). Your login is always your email address. If you don't know your password, click the "Forgot your Password" link and you will automatically receive an email with instructions to reset your password. If you have problems accessing your account, please contact 571-431-0876 or assembly@aopanet.org.
2023 Exhibit Space Cost: 10×10 Exhibit Space: Member $2,950 and Non-Member $7,500
If you are an AOPA Member click  HERE to sign up to exhibit.
If you are a Non-Member click HERE to sign up to exhibit. If you are currently not a member of AOPA, please reach out to Kelly O'Neill prior to signing up, so that we can put in your information in AOPA Connection as a prospective member.  If you are interested in joining AOPA, Click here to learn more about AOPA membership.
Additional Information:
2023 Assembly Exhibitor Prospectus (Coming Soon!)
2023 Sponsorship Opportunities (Coming Soon!)
‍Questions? Contact Kelly O'Neill at kelly.oneill@AOPAnet.org
Present
The American Orthotic & Prosthetic Association (AOPA) will host the 106th National Assembly September 6-9 at the JW Marriott Hotel and adjoining Indiana Convention Center (ICC), located in downtown Indianapolis, Indiana. The program will consist of general sessions, as well as five concurrent breakout tracks, an Expo, Networking Events and workshops.
If you are interested in sharing your expertise with attendees at the 2023 National Assembly, please submit proposals to the appropriate Workgroup as outlined below
Clinical Education:
If you are interested in presenting a Free Paper on an orthotic, prosthetic, or pedorthic topic, please complete the submission form and attach two copies of your abstract (one with author and contact information and the other blind, without your name and contact information).  All submissions will be considered for the prestigious Thranhardt Award.
Through a partnership with RATE, plans to publish a Journal of Proceedings is in progress.  Therefore, it is extremely important that your abstract be formatted appropriately.  Your abstract must include the Title, Purpose, Methods, Results, Conclusion and Significance.   Please take a few moments to review the sample abstract form which contains submission guidelines.  Incomplete abstracts will be returned.  Authors submitting multiple abstracts on a common subject may be asked to condense or alter abstracts prior to publication.
Business Education:
Are you a seasoned business professional with significant experience in managing an orthotics and/or prosthetics patient care or manufacturing business?  Share your successes at the 2023 National Assembly and compete for the prestigious Sam E. Hamontree Business Education Award. The winner of the Hamontree award will take home $1,000. The workgroup will select the top submissions to compete for the Hamontree award during the National Assembly—then the audience will select the winner. Complete the submission form today.
Post Mastectomy Education:
The Assembly Committee will offer a two-day education track for Post-Mastectomy Fitters.  The Post-Mastectomy Education workgroup is interested in reviewing a variety of submissions, but especially Case studies, Physiological/Emotional Care and Innovations, and Technology. Please complete the Post-Mastectomy Education submission form to have your presentation considered.
Technical:
Become a technical presenter during the 2023 National Assembly.  The workgroup is looking for a wide variety of education to accommodate all levels of experience.  Please complete the Technical Education submission form to have your presentation considered.
Technical Tips and Tricks
This session will be based on your short videos featuring a fabrication tip or trick on a fabrication method.  Videos should be 2-3 minutes in length and can be on a tool, fabrication technique, design, or other technical related problem-solving method.  The audience will select the winner(s) and cash prizes of $500, $250, and $100 will be awarded.  Open to technicians and fabricating practitioners. The submission form is now available.
Digital O&P Care:
Back by popular demand–The Digital O&P Care Workgroup was created because AOPA has found that the process of digital transformation in our field has progressed to a point where this topic deserves a track on its own at the Assembly. The lines around traditional topics like CAD CAM, patient data management, and design for manufacturing in 3D printing have blurred and current computer programs tackle multiple aspects of the patient care.  Additionally, the innovations in digital technology that are being discussed and in progress are likely to combine multiple aspects of O&P even more so we need to get ready for the future.  Submit a presentation proposal for this innovative education track.  The program will be divided into three categories featuring Data, Design, and Application.  While the Digital O&P Care Workgroup is interested in a variety of education topics, they are specifically interested in the following.
DATA: Remote patient monitoring, App based data, DATA – What, When, How – Synthesis, and Implementation of an outcomes measuring program.
DESIGN: Modification Software, Remote education tools, CFab services, and Proper limb alignment in digital shape capture.
APPLICATION: Telehealth, HIPAA Compliance Online Digital, Collaborative – EMR with referrals, Digitizing fee schedules through AI, and Robotics in O&P.
Please complete the Digital Education submission form to have your presentation considered.
TIMELINE
| | |
| --- | --- |
| Wednesday, January 4 | Call for Papers Announcement |
| Friday, March 31 | Call for Papers Submission Deadline (3 months) |
| April 3– April 14 | Paper Grading (2 weeks) |
| Monday, April 17 | Grading Complete |
| Tuesday, May 1 | Program Organized (2 weeks) |
| Friday, May 5 | Confirmation letters to presenters |
| Monday, May 15 | Program on Website; Registration Open |
| Monday, May 15 | Preliminary Program complete and available digitally.  Printed and mailed with O&P Almanac |
Manufacturers who wish to educate or promote a specific product line should consider a Manufacturers' Workshop (available for purchase to exhibiting companies only).  For further information regarding the submission process or the National Assembly in general, contact AOPA Staff at Assembly@AOPAnet.org.
We look forward to receiving your submission.