Quick Links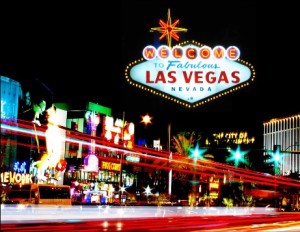 Register
Registration for the 2014 AOPA National Assembly is now open.

Important registration notes
Be an early bird and register early to save money. We'll send you valuable updates and information as the Assembly nears.
Be sure to include the name of the school you graduated from in order to network with your Alumni and to receive information about alumni get-togethers.
There are many categories of registration for your convenience.  We look forward to seeing you in Las Vegas.

Schedule
We look forward to four high-energy days of exciting education, networking and Las Vegas entertainment. Here is the Assembly's full schedule:
Wednesday, September 3
Thursday, September 4
Friday, September 5
Saturday, September 6
Sunday, September 7
7:00 AM – Noon
Registration Open
7:30 AM
Breakfast
8:00 AM – Noon
Concurrent Education

Clinical Prosthetic Track

1:00 PM – 5:00 PM
Concurrent Workshops
Preliminary Program
You can also click here to download the Preliminary Program!
Location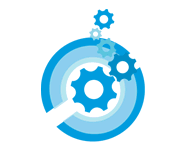 The National Assembly will be held at the Mandalay Bay Resort and Casino is located at 3950 Las Vegas Boulevard South, Las Vegas, Nevada 89119. The exhibit hall, general sessions and general education will be held at the Mandalay Bay Resort South Convention Center Level 2.
No other city can compete with the events, concerts and shows in Las Vegas—it is truly the Entertainment Capital of the World. And no matter what you're looking for, Las Vegas has just the event. There are Las Vegas shows with dancing, singing, acrobatics and more. There's comedy or drama. Not to mention a healthy amount of people watching.
Hotel Reservations
Attendees are responsible for making their own hotel reservations.  AOPA has reserved a block of rooms for Assembly attendees at the Mandalay Bay Resort.  To receive the best possible rate, register online at https://resweb.passkey.com/go/sopa4.  The rate varies by day and ranges from $99 – $179 per night.  You may contact the hotel directly by calling 702-632-7777 and providing the group code SOPA4, but please note that hotel reservations made via telephone will be subject to a $10 processing fee.
This block of rooms is being held exclusively for Assembly attendees.  Those booking rooms are required to register for the Assembly by July 28 or they will not be eligible for the group rate and subject to cancellation.  The hotel will likely sell out over the dates of the Assembly.  Please be sure your reservation request reaches the hotel prior to July 28, 2014 when any remaining rooms (if any) will be released.  There is no guarantee that rooms will be available at the Assembly rate.  Rates quoted here are on a space-available basis only.  Once the Assembly block of rooms is sold out, which may be earlier that July 28, there is no guarantee that rooms will be available nor that they will be available at the Assembly rate.
Travel
Getting to Las Vegas is easy.  Over 900 flights from 130 US and International markets arrive at McCarran International airport each day.  McCarran International Airport is less than five miles from the Mandalay Bay.
Consider this your official map of Las Vegas Strip. Sure, there are other Las Vegas maps, but you can always be sure we've got the most up-to-date, accurate listings of hotels, casinos and attractions. Find yourself in the middle of this amazing city and discover what's around you.
http://www.lasvegas.com/mapexplorer/
Special Events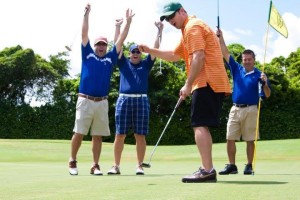 Wednesday, September 3, 2014
Thranhardt Golf Classic ~ NEW 1:00 PM Tee Time
Desert Pines Golf Course, Las Vegas, Nevada
Registration is open and we are ready for you to sign up!  The event will be on Wednesday, September 3 at Desert Pines Golf Club in Las Vegas.  We will have a 1 pm shotgun start, followed by 18 holes of golf and awards to follow.  Your roundtrip transportation from Mandalay Bay to the course, lunch, fun contests, 18 holes of golf with cart and the chance to spend time with friends and colleagues within the O& P industry will all be part of the wonderful day!  Golf for $195 or a foursome for $750.
Register here: https://aopa.wufoo.com/forms/2014-thranhardt-golf-classic/
Bus transportation will leave Mandalay Bay at 11 am and return you by 5 pm.  This year there is no conflict with the Manufacturers Workshops as we have moved the golf event back one day.  East coast golfers could fly in and play golf the same day!
First Swing Golf Clinic 9AM – Noon  NEW!
Desert Pines Golf Course, Las Vegas, Nevada
A First Swing Learn to Golf Clinic is scheduled prior to tournament play from 9 am to 12 noon at Desert Pines.  This is excellent opportunity for you to see a First Clinic in action and cheer on some of our patients.  The First Swing Clinic is free; however pre-registration is required at www.opafonline.org.
More information about the First Swing Clinic is located here.
For a sneak peak of the Desert Pines Golf Course, check out their promotional video at: http://www.desertpinesgolfclub.com/course/video-overview/
We hope you plan to join us for a day of fun!
Thursday, September 4
Viva Las Vegas Welcome Reception ~ 5:15 – 7:15 PM
Exhibit Hall
Don't miss the fun opening reception as exhibitors (and Elvis) welcome you to the National Assembly "Las Vegas Style."  Get your photo taken with Elvis or Marilyn; enjoy refreshments and peruse the massive exhibit hall.   The Welcome Reception is included in your full conference registration.  This year's Welcome Reception will be extra special as our sponsor, Willow Wood provides you with a special party favor.  Stop by the WillowWood booth to get your photo taken with Elvis.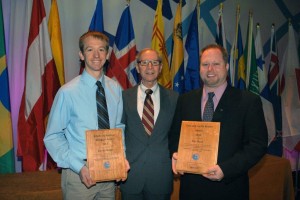 Friday, September 5, 2014 – O&P and Orthotic
Saturday, September 6, 2014 – Prosthetic
Poster Presentations
1:00 – 2:00 PM
Exhibit Hall
We are no longer accepting entries for the 2014 contest and will announce this year's winners by August 15.
The Student-Resident Poster award honors two meritorious scientific papers submitted for presentation as a poster at the AOPA National Assembly. The purpose of these awards is to encourage students and residents to display outstanding posters at the AOPA National Assembly.
The Otto and Lucille Becker Award will be presented for the best orthotic abstract submitted and the Edwin and Kathryn Arbogast Award for the best prosthetic abstract submitted by a qualifying student or resident.
The poster must be exhibited and presented at the AOPA National Assembly for the award recipient to receive the prize. The winners of the two scientific poster awards will be published in the O&P Almanac.
The winners will receive a $500 cash award, registration to the show, coach-class airfare to the National Assembly and three nights hotel. To qualify to present a poster in this category and eligible for consideration for this award, the main author must be a student (baccalaureate or master level) or a resident at a qualified patient care facility.
These awards have been made possible by a special endowment by Becker Orthopedic and WillowWood.
Friday, September 5
Happy Hour Reception ~ 5:00 – 6:30
Exhibit Hall
What better way of wrapping up a full day of learning than spending an hour in the exhibit hall, enjoying refreshments and networking with your colleagues and exhibitors.  The Happy Hour is hosted by exhibitors.  A list of sponsors will be included in the final program and on the website to make it easier for you to partake in the fun.  The Happy Hour reception is included in your full conference registration.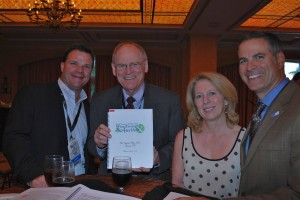 Friday, September 5th
Seventh Annual O&P Wine Tasting & Auction Fundraiser ~ 6:30 PM – 8PM
Location TBA
Everyone knows that the Wine Tasting and Auction is an important way to support the O&P PAC and the legislative activities of the profession.  What everyone does not know is:
The Wine Tasting and Auction is a fun event for everyone
Even though the registration fee is $150 you receive a $100 credit towards your first bid
There is much, much more to bid on than just wine—last year's event included jewelry, Tiffany Crystal, cigars, a vacation, bourbon and more.
You will have a chance to sample wines from various wineries as well as partake from an open bar.
Enjoy the camaraderie as members from all aspects of the profession unite for an important cause.
Saturday, September 6
Exhibit Hall Closing Extravaganza and $5,000 Giveaway ~ 5:00 – 6:00 PM
Exhibit Hall
New for 2014 is a revised exhibit hall schedule and a new exhibit hall closing extravaganza.  Win prizes; Participate in the $5,000 giveaway; get entertained by Las Vegas performers and participate in the closing ceremony.  The closing reception is included in your full conference registration.
Giant Slot Machine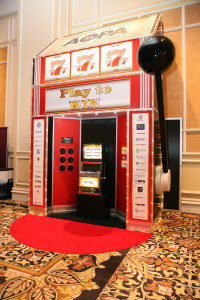 Back by popular demand. As you attend educational sessions, be sure to get your token for the giant slot machine located in the exhibit hall.  Test your luck and play your tokens to win fabulous prizes from exhibitors and AOPA – including several chances to win an iPad!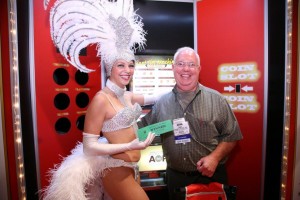 Frequently asked questions
We've compiled this list of frequently asked questions to help you prepare for the Assembly.  If we've missed anything be sure to contact AOPA headquarters as staff is here to help.  bleppin@AOPAnet.org.
How do I register for the meeting?
Registration will open in early 2014.  You can register for the meeting by visiting the National Assembly website. There, you can either complete the online form or print a PDF version of the form and fax or mail it to AOPA.  AOPA accepts all major credit cards as well as checks for payment.
What is included in the cost of my registration?
Full conference registration fees include admission to the exhibit hall, education sessions, Thursday's Welcome Reception, three breakfasts, two lunches and all meeting materials.  Full conference attendees will automatically receive a certificate of attendance.
Are there any meals included with my registration?
Full conference registration fees include three breakfasts, two lunches and the welcome reception which includes open bar and refreshments.
Can my guest attend meeting functions as well?
You are encouraged to bring your spouse, friends, and/or family to the National Assembly. All such attendees must register as guests in order to participate in meeting activities. There is a fee for guest registrations. Children under the age of 10 may attend the meeting for free and do not need to register.
Guest registration includes students, emeritus practitioners, residents, spouses and other family members over the age of 18.  Those employed by an orthotic, prosthetic or Pedorthic businesses are not eligible to register under this category.  Attendees registering under this category do not qualify to earn CE Credits.
Can I cancel my registration?
To receive a refund of registration fees, less a $50 processing fee, notifications of cancellation must be received in writing no later than July 25, 2014. Please email your cancellation to Betty Leppin at bleppin@AOPAnet.org. No refunds will be made for cancellations received after July 25, 2014. Substitutions are allowed but must be made in writing.
How can I buy tickets for special events?
When you complete the National Assembly registration form, you have the option to purchase tickets for special events during the meeting. If you would like to purchase tickets after you have already registered, contact the AOPA Headquarters at (571) 431-0876 or info@AOPAnet.org.
Can I purchase tickets when I get to the meeting?
A limited number of tickets for special events may be available at the registration desk. As these tickets will only be available on the condition that the event has open seats, we strongly suggest that you purchase your tickets in advance.