Thank you for being a part of the 2021 Virtual Policy Forum. You joined over 150 O&P advocates from 36 states to advocate for the needs of the profession and the patients it serves. You told your story in 100 over legislative meetings and asked for support of the Medicare O&P Patient Centered Care Act.
We want to make sure we follow-up with the right people to capitalize on your efforts, if you haven't yet please reach out to Justin Beland, Director of Government Affairs at jbeland@AOPAnet.org to let him know who you met with and how it went.
There is still more to do, but together we will keep the momentum you created during the Policy Forum going and accomplish it. Stay tuned for updates and next steps on the Medicare O&P Patient-Centered Care Act.
Thank you again for raising your voice for the O&P profession and the patients you serve. Our voices truly are louder – and more powerful together.
Resources: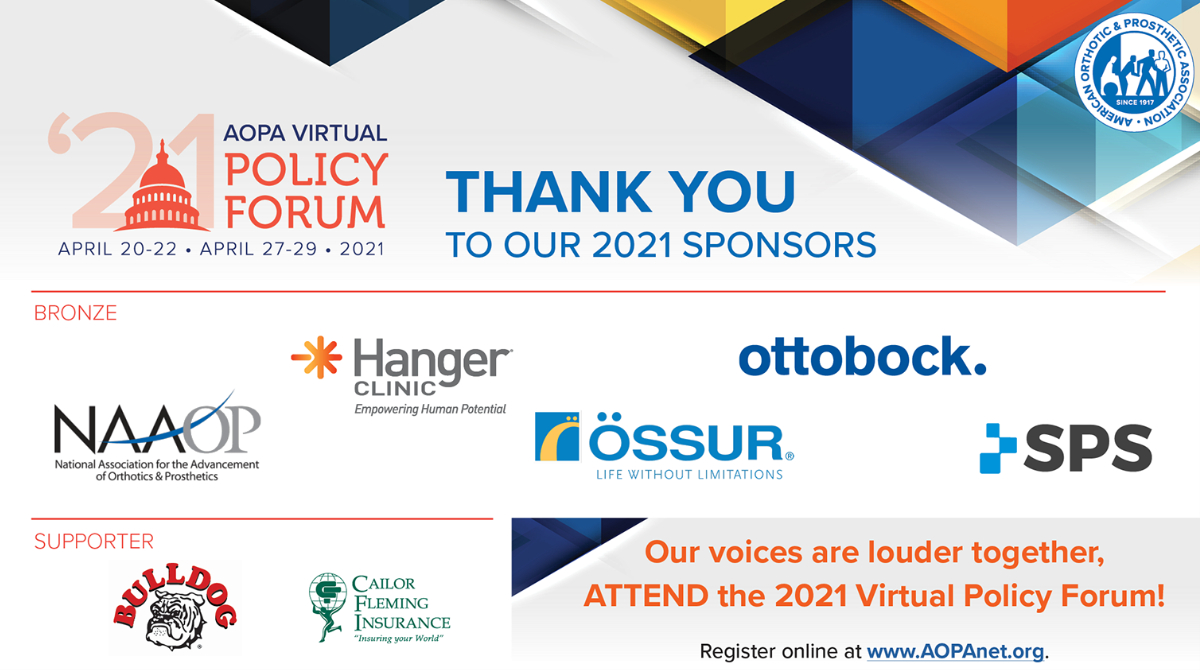 Read the 2020 Virtual Policy Forum recap here.