Welcome to AOPA In Advance SmartBrief!
The AOPA in Advance Smartbrief is AOPA's twice-weekly e-newsletter bringing the most important and timely news stories on regulation, legislation and other news affecting the O&P community.
We invite you to share AOPA In Advance SmartBrief with peers and colleagues in the orthotics, prosthetics and pedorthics profession, and hope you will encourage them to subscribe. Please also take a moment to add aopainadvance@smartbrief.com  to your safe senders list. We are certain you will find AOPA In Advance SmartBrief a valuable addition to your professional routine. Sign up here.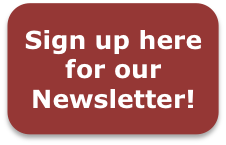 (Previous Issues can be found below)
---
AOPA in Advance SmartBrief 2017
April 27, 2017
RAC Announces First O&P Issue for Review Submit Comments for Evidence Review on Error Rate Reduction Regarding Lower Limb Prosthesis by April 28
th
April 25, 2017
April 18, 2017
April 13, 2017
April 11, 2017
April 6, 2017
April 4, 2017
     AOPA Submits Comments on Connecticut Medicaid Policy Changes on Cranial Orthoses and other L Codes
March 30, 2017
March 28, 2017
     Alarming Changes to Connecticut Medicaid Policies on Cranial Orthoses and other L Codes
March 23, 2017
     Jurisdiction D DME MAC Releases Quarterly Audit Results for L1832, L1843 & L4361
March 21, 2017
     DME MACs Update Policies for AFO/KAFO's, Knee Orthoses and Spinal Orthoses
March 16, 2017
March 14, 2017
     Performant Recovery Receives CMS Approval to Start Audit Activities
March 9, 2017
     American Health Care Act Draft Legislation Released – AOPA's Health Care Counsel Provides Summary
March 7, 2017
     Noridian Releases Prepayment Review Results
March 2, 2017
February 28, 2017
February 23, 2017
     RAC Audits Set to Begin Again
February 21, 2017
     Jurisdiction D DME MAC Releases Quarterly Audit Results
February 16, 2017
     Submit Comments on CMS' Proposed Rule on O&P Qualified Providers
February 14, 2017
February 9, 2017
     CMS Announces Delay in Implementation of DMEPOS Competitive Bidding 2019
February 7, 2017
February 2, 2017
     CMS Announces Next Round of Competitive Bidding – OTS Orthoses ARE NOT Included
January 31, 2017
     Medicare Reconsideration Appeals Contractor Announces Expansion of the Formal Telephone Discussion            Demonstration
January 26, 2017
January 24, 2017
January 19, 2017
     An Interim Report from the AOPA Board Meeting Relating to the Proposed Regs under BIPA 427; and In Depth      Summary of the Proposed Regulations
January 17, 2017
     Revised Medicare Application for DMEPOS Suppliers
January 12, 2017
     CMS Announces Proposed Rule on O&P Qualified Providers
January 10, 2017
     DME MACs Announce Format Change for LCDs
January 5, 2017
January 3, 2017
  For all 2010-2016 AOPA in Advance Breaking News,
visit the archive
. Please
visit the SmartBrief website
 for archived news articles .