Boston Back Bay—home of the Hynes Convention Center and the 2016 AOPA National Assembly
Boston's Back Bay is one small section of Boston that is home to many of the city's most sought-after sights and an epicenter for shopping, sleeping, dining, and just a 12-minute walk to Fenway Park.  Located in the heart of the Back Bay is the Hynes Convention Center, the home of the 2016 National Assembly.
What could make the Hynes Convention Center a better location for the National Assembly?  What if we connected it to three hotels (Sheraton, Marriott and Hilton) and then surrounded them with the high-end stores of the Prudential Center, Copley Place and Newbury Street, then added a multitude of restaurants that offered menus ranging from fancy to fast food to provide the perfect place for every Assembly attendee.
That's just the beginning of what you can expect ~
Just a short walk from the Assembly location (Hynes Convention Center) you will find the Boston Public Library. A library as beautiful as a museum is not common, but in Boston, on the corner of Dartmouth and Boylston Street, the Boston Public Library is just that. Upon entering the main doors guests are greeted with grandeur as the massive structure that is home to so many books encourages you to explore. Guests are often impressed by the artwork and architecture of the structure as well as the restaurant housed within.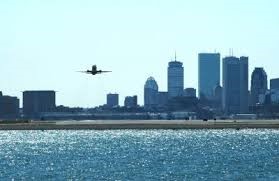 The Hynes Convention Center is located just 15 minutes from Logan International Airport with direct shuttle access via the Back Bay Logan Express shuttle, which costs just $5*. Boston's geographical location makes it an ideal and easy gateway for both national and international access and gives you access to the most valuable attendee base within a 2-hour travel radius of any city in North America. (*Visa, MasterCard, and American Express ONLY)
With the location of several T stops in its midst, the Back Bay provides easy access to other areas of Boston making it the perfect place to visit the greater Boston as well.
The greater Boston area is a wonderful blend of stylish sophistication and historic New England charm. Make sure your National Assembly travel plans allow you time to take advantage of all that he Back Bay and Greater Boston has to offer.
Uncover Boston's history by walking the famous Freedom Trail
Consider purchasing a City Pass and save 47 % off the admission to a hand-picked collection of Boston's most iconic attractions. Plus you'll skip many ticket lines, giving you time to see and do more in this modern city with colonial roots.
Explore some of Boston's fine museums (try the Gardner, featuring art masterpieces displayed in their collector's mansion) and old neighborhoods (like the North End, Boston's Little Italy).
You can't claim to have experienced real Boston culture, though, unless you've watched a Red Sox baseball game from the bleachers.