Make sure you make time for these must attend events!
Tuesday, September 24, 2019
1:00 – 5:00 PM
Pre-show Hands-on Workshop: Muscle Tone and Hypertonus—Assessment & Relevance to Orthotic Management
Clinical practitioners commonly use the term "muscle tone" to describe a different condition and use various methods to attempt to quantify it.  We will clarify the currently accepted definition of human resting lower limb muscle tone in terms of the length-tension relationship with particular attention to the hamstrings and ankle plantar flexors. We will also relate movement strategies to the development of typical ankle function and equinus deformity, and review clinical assessment procedures for hamstrings length and ankle dorsiflexion (DF) range of motion (ROM) in detail.  We will introduce the DF end range at R1A in the hypertonic ankle and explains its relevance in standing and walking. Finally, we will discuss implications for setting the ankle angle in an AFO and for detecting and reporting orthotic management outcomes. During the lab portion of the program we will measure hamstring muscle length and passive ankle dorsiflexion range of motion with knee extended, detecting the typical end ranges at R1 and R2, and R1A when it is evident.  *Limited space is available.  Tickets are required and can be selected when you register.
Various Times
Petco Park Tours
Experience the ballpark as only players and staff do. Discover "writer's row" in the press box, sit in a major league dugout, peek inside the Visitors' Clubhouse and learn more about baseball in San Diego in the Padres Hall of Fame.  Purchase your tickets online.
7:10 PM
AOPA Night at the Ballpark— Padres vs. Dodgers
Enjoy a fun evening of baseball with your O&P Colleagues at Petco Park, home to the San Diego Padres. Petco Park combines the best sight lines in baseball with breathtaking views of San Diego. Innovative design features evoke the timeless traditions of baseball in an intimate setting, with state-of-the-art fan amenities. Petco Park is located directly across the street from the convention center.  Purchase your tickets online.
Wednesday, September 25, 2019
5:30 – 7:30 PM
Welcome to San Diego – Grand Opening Reception
Kick off the Assembly San Diego style—following our opening general session featuring Captain Lanny Boswell, USN (Ret) join your colleagues for a reception in the exhibit hall.  Enjoy refreshments, win door prizes and get a first look at the exhibit hall.  The opening session and reception are included with your full conference registration.  Guest tickets can be purchased for $45.
Thursday, September 26, 2019
11:15 AM – 12:45 PM
Professional Women of O&P – Celebrating Success and Driving the Waves of Change
Women are invited to join us for a special event acknowledging the contributions and advancements of women in O&P. The program offers women a casual opportunity to network and learn from other successful female professionals.  Join us for lunch as we celebrate landmark achievements, leadership, and discuss the future of women in the industry.  Space is limited. RSVP required.
5:15 – 6:15 PM
O&P PAC Appreciation Reception
O&P PAC donors are invited to a private reception with a special guest appearance by Eddie Montgomery as a thank you for your support. Enjoy prize drawings, refreshments, and networking.
7:15 – 9:30 PM
Veterans Stride Foundation's Benefit Concert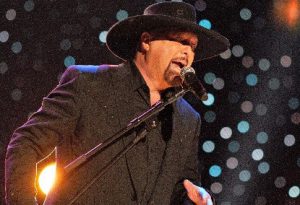 Rock out while supporting our Vets! Country rocker Eddie Montgomery will perform top Montgomery Gentry hits such as "Gone," "Hell Yeah," "Something to Be Proud of," and "My Town".  Despite Troy Gentry's death in 2017, Montgomery continues to tour under the Montgomery Gentry name.
With 20 chart singles, a CMA award and induction into the Grand Ole Opry—it is sure to be an energy-packed, entertaining evening that you won't want to miss.  Proceeds will benefit The Veterans Stride Foundation. Tickets can be purchased when completing your Assembly registration.
Friday, September 27, 2019
5:00 – 6:00 PM
Exhibitor Sponsored Happy Hour in the Exhibit Hall
Spend an hour celebrating and networking with your O&P colleagues as exhibitors host various refreshments throughout the exhibit hall.  Enjoy door prizes and pick up your complementary show shirt (While supplies last.) The Happy Hour reception is included in your full conference registration.
Saturday, September 28, 2019
Part 1 9:00 – 11:00 AM and Part 2 1:00 – 5:00 PM
First Stride Clinic: Part I Prosthetic Gait Training / Part II Prosthetic Gait Training
This program begins with a review of relevant outcome measures that guide assessment and treatment in the amputee population.  The course continues with a review of important concepts in normal and pathological human locomotion, with specific applications to those with limb loss.  Receive insight into the prosthetic concepts of socket fit, alignment, and device features that influence patient stability and mobility.  All lecture topics are applied with an afternoon hands-on lab that includes local community members as course participants.  Rehabilitation professionals will leave with the ability to immediately apply this information to their daily practice.  *Limited space is available.  Tickets are required for Part 2 and can be selected when you register.  Lunch will be included and available at noon for those purchasing a ticket for Part II of this program.
9:00 AM – Noon
O&P Expo Day
AOPA is pleased to welcome our rehabilitation partners, patients, families and the community to join O&P professionals in the exhibit hall for a morning of learning and collaboration.  All Assembly participants are welcome to invite their referral sources, physical therapy partners, patients, families and other members of the rehabilitation team for free Assembly pass to the exhibit hall on Saturday, September 28.  All must register and obtain a badge to enter the exhibit hall.  
To register online, select the attendee registration type and "No" when asked if your facility is a current member of AOPA.  Subsequently fill all contact information and please select the registration category O&P Expo Day.
Sunday, September 29, 2019
Post-Show, Hands-on Prosthetic Clinic: Fabricating and Aligning Prostheses for Elite Level Athletes
In this hands-on workshop, you will receive a demonstration on the fabrication and alignment techniques used to create elite level sports/running prostheses for athletes. Differences in components and various selection theories will be discussed. Using video analysis and other methods/devices, you will learn how to determine correct weight line distribution and make modifications to an athlete's prosthesis that will best prepare them for success in their sport. Patient models for this session will be elite athletes, including bilateral amputee Marko Cheseto, who set a new world record at the Boston Marathon this year, and Paralympian Scout Bassett.  *Limited space is available.  Tickets are required and available through registration.