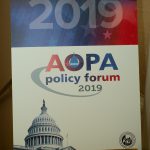 "The 2019 Policy Forum was a success. Together advocates asked for the common sense solutions that will enable O&P providers to deliver safe, effective, patient-centered orthotic and prosthetic care. As a result, many offices agreed to cosponsor the Medicare O&P Patient-Centered Care Act upon its introduction and the Wounded Warrior Workforce Enhancement Act was introduced with eight cosponsors in the House and seven in the Senate. Thank you to all who attended and raised your voice, including our O&P Alliance partners who are working right alongside us on the Medicare O&P Patient-Centered Care Act." Eve Lee, AOPA Executive Director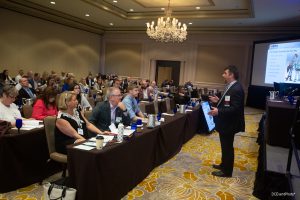 Last week, over 100 O&P advocates came together in Washington DC for the 2019 AOPA Policy Forum to meet with Congressional representatives and their staff to present the realistic policies that will enable O&P providers to improve patient care.
On the first day of the Policy Forum, attendees kicked off their morning with the opportunity to attend a Lobbying 101 session and hear the latest and greatest advocacy strategies from our government affairs experts. New this year was luncheon keynote. John Register, four-time track and field all-American, Gulf War Army veteran and Paralympic silver medalist energized attendees by showing how he continues to hurdle adversity and turn obstacles into opportunities. In the afternoon, attendees heard from a panel of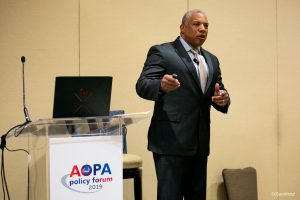 experts including AOPA staff, lobbyists, board members and others on various components of the "asks". They then had the opportunity to apply the strategies from the morning and practice the "asks" during mock visits.
After a busy day of preparation, the attendees headed to Capitol Hill on the second day. Advocates presented their stories of the impact O&P has on patients' lives with legislators in over 250 appointments. They encouraged lawmakers to support and enact the Medicare O&P Patient-Centered Care Act that helps address the recent Depart of Justice indictments against 24 defendants responsible for losses to Medicare through fraudulent schemes involving lead generation marketing to deliver medically unnecessary or unwanted orthoses. The legislation would distinguish O&P patient care encounters from durable medical equipment, re-assert the congressional definition of "minimal self-adjustment" for off the shelf orthotics, and exempt licensed and certified O&P providers from competitive bid contracts. They also asked them to enact the Wounded Warrior Workforce Enhancement Act which improves O&P care for wounded warriors by ensuring an adequate workforce through grants provided to O&P education programs.
Stay tuned for updates as AOPA staff follow up with legislative staff to keep the momentum going.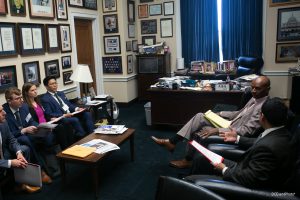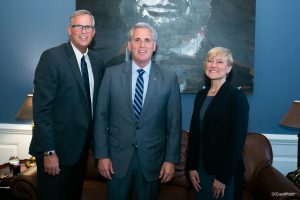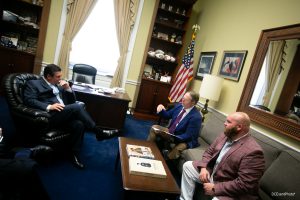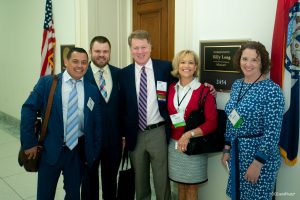 Photos from the 2019 Policy Forum can be accessed on AOPA's Flickr.
Thank You to the 2019 AOPA Policy Forum Sponsors!