The Data Doesn't Lie:
Medicare Data Shows That:
The 2011 OIG Report, Dear Physician Letter, and RAC Audits, misread an upward trend in prosthetic spending that had already reversed*;
For better or worse, Medicare has practiced medicine and changed the prevailing standard of amputee care for the worse; and
They appear to be completely oblivious to the last 4 years of Medicare's own data—2010-13 proves that 2005-10 data is outdated and the real picture is a 180 degree reversal of direction—dramatic reversion to less effective, cheaper technologies of 1970s in proposed LCDs would make decline in Medicare quality of amputee patient care that much worse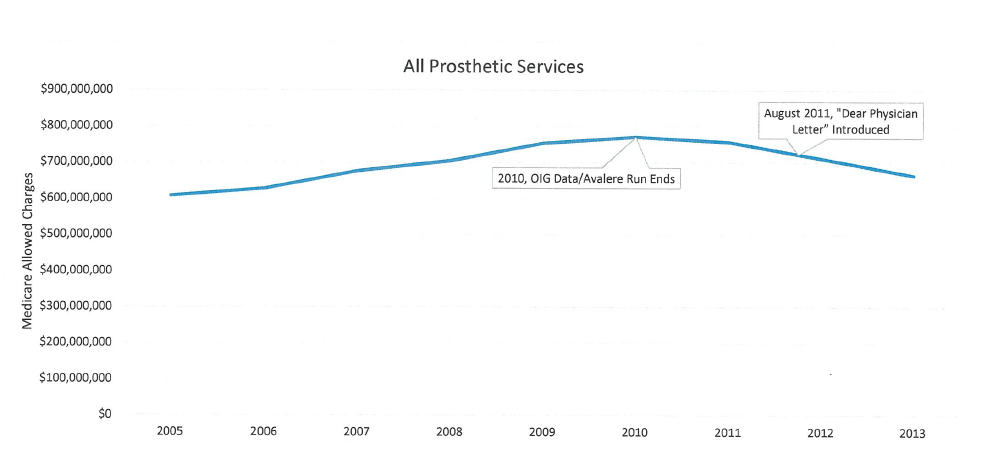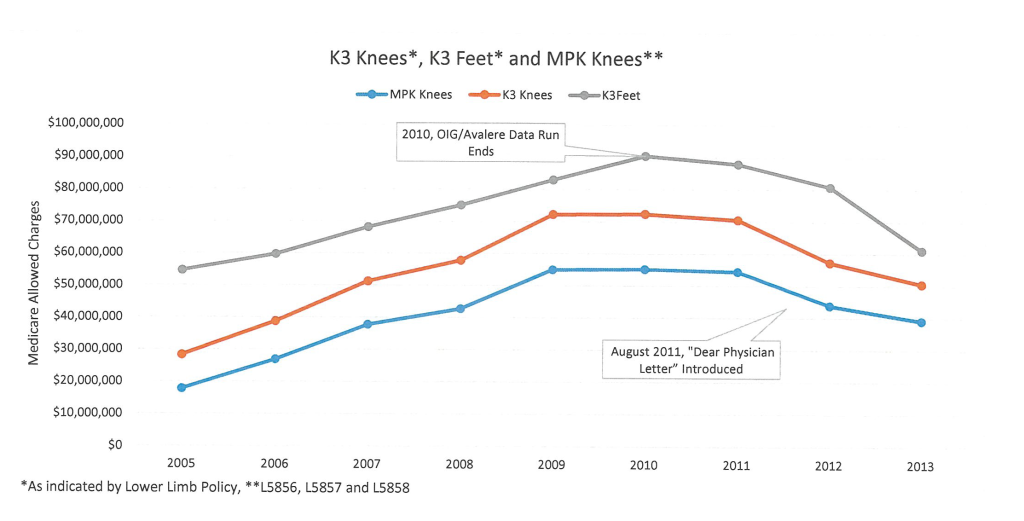 *OIG Report missed that the 2005-10 increases reflected initial private sector availability of quantum leap in technology stemming from Iraq/Afghanistan, federally funded research to improve amputee care. The data proves that related cost increases for 2005-10 had already started to decline before OIG, "Dear Physician and RACs drove down quality of care to try to reduce Medicare expenditures that unbeknownst to them had already started to fall.
Copyright, 2015, American Orthotic and Prosthetic Association. All Rights Reserved.