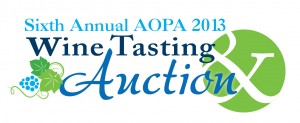 During the 2013 World Congress AOPA will be hosting the 6th Annual Wine Tasting & Auction. On Thursday, September 19th from 6:30-8:00 PM. This exciting event provides attendees with a unique opportunity to mingle, network, learn about and taste a variety of wines, but most importantly raise awareness of and funds for AOPA's Government Relations outreach.  Let's keep the tradition of success alive and make the 6th Annual Wine Tasting & Auction the best ever.
Please join the fun, the "good cause" and add to the continued success of the Wine Tasting & Auction by donating today! Your special donations are what make this event unique.  Your donation may be one of the gems of your cellar, jewelry, artwork, wine glasses, a bottle of your favorite spirit, cigars, etc.  We also have a team of personal shoppers who can locate that perfect item for you if you would prefer to make a monetary donation.
Please consider donating today!  The donation form is available here.
Thank you in advance and we look forward to seeing at the 2013 World Congress and the  6th Annual Wine Tasting & Auction.  
Questions? Contact Devon Bernard via email or at (571) 431-0811.